CNC Chocolate Depositing Production Lines
CNC chocolate depositing equipment is state of the art modular machinery for high precision chocolate manufacturing.
Modules can be moved in and out of the line giving maximum flexibility.
The equipment is PLC controlled and the depositing machines have XYZ axis movement.
These are some examples of how modules can be arranged to create a bespoke production line.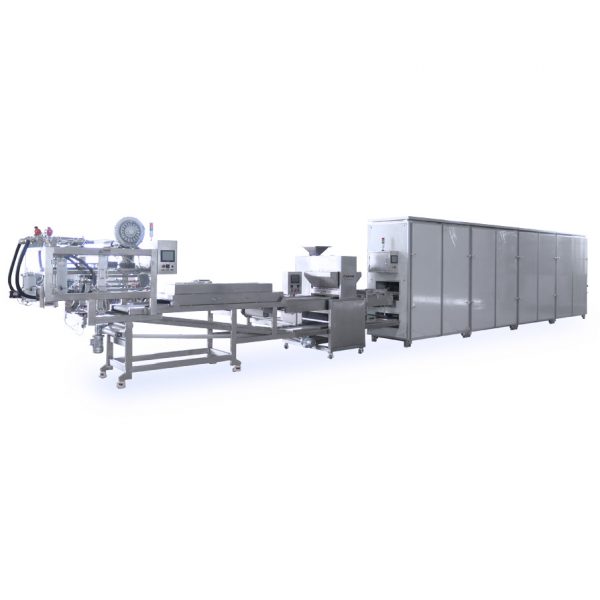 This complete production line can produce all manner of mixed chocolate products. Chocolate is mixed with ingredients of your choosing such as raisins, puffed corn, whole or crushed nuts etc. The mixture i...
View
Chocolate with Inclusions Depositing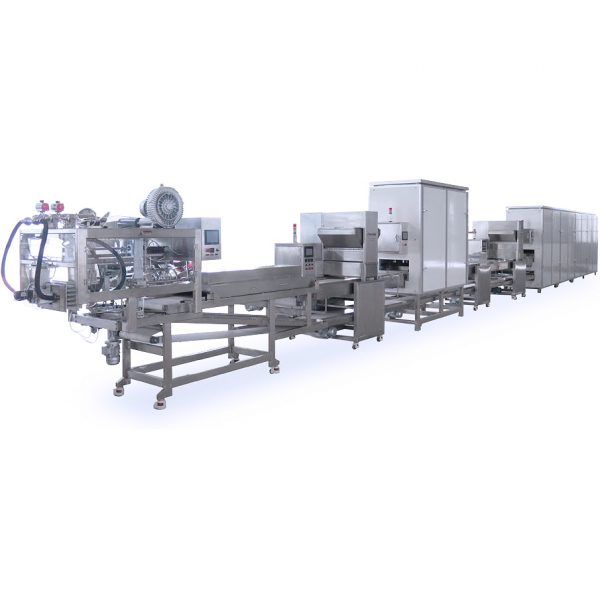 This multi funtion production line provides the ultimate in customization of your 3D CNC deposited chocolate products. Options include a solid chocolate or mixture of chocolate and nuts, puffed corn, raisi...
View
Multifunction Chocolate Depositing Line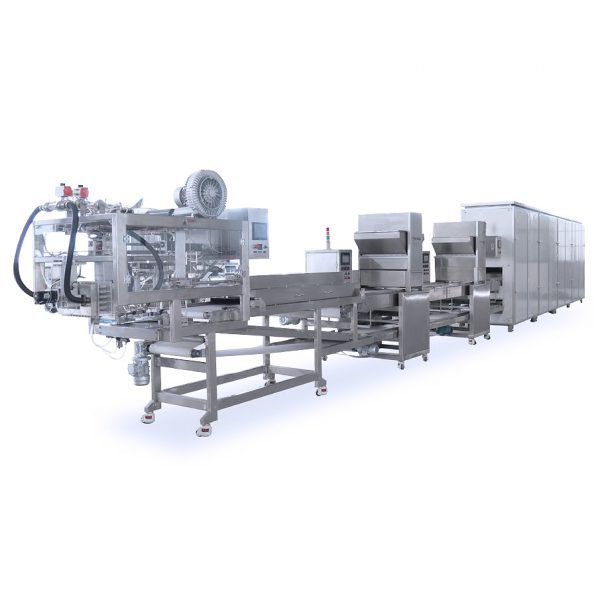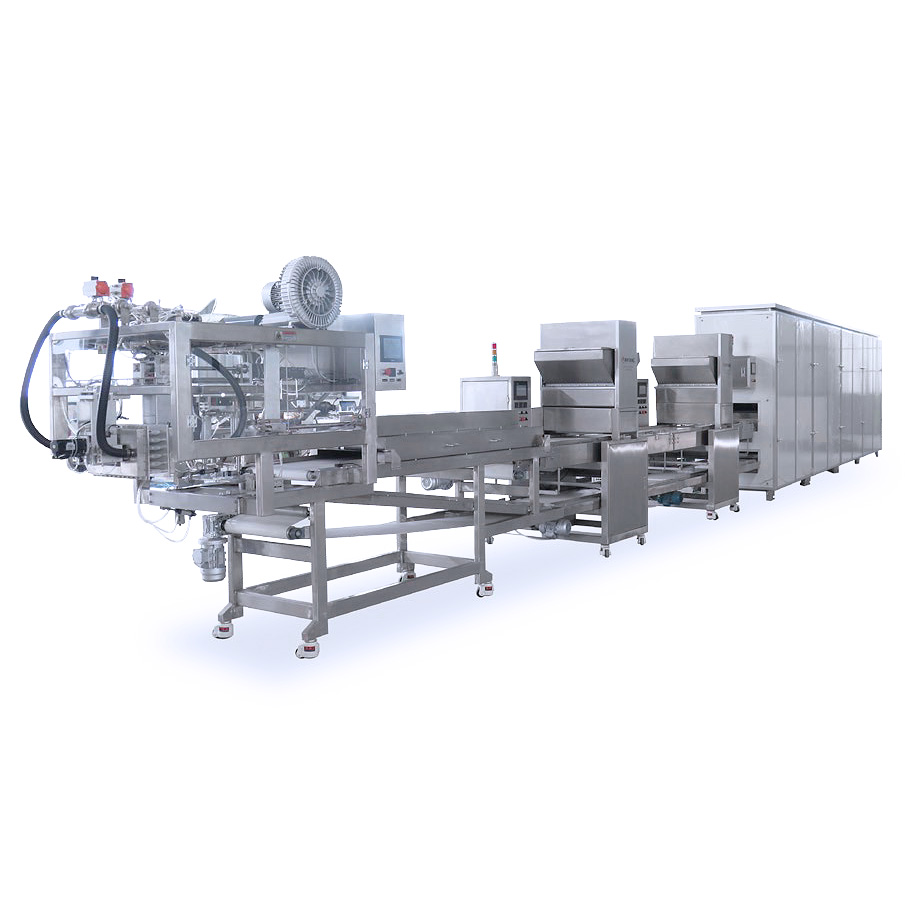 The one shot chocolate moulding line produces chocolates to suit your design. Multiple options are available including nut depositing, shell moulding, 500Kg/hr one shot moulding and 1000Kg/hr one shot moul...
View
One Shot Chocolate Moulding Line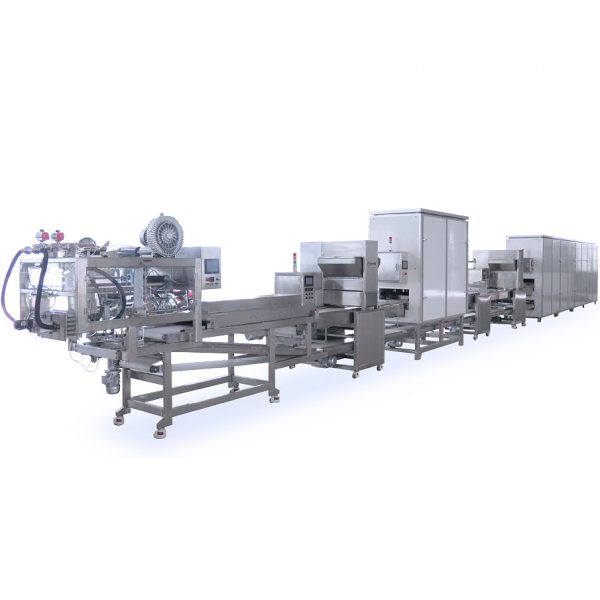 The decoration depositing line is ideal for fine detailed chocolate products with multiple colours. With optional features such as stick placement and a package and seal machine at the end to fully automat...
View
Decoration Chocolate Line